Delivery of Good Customer Experiences on a Consistent Basis Guarantees Loyalty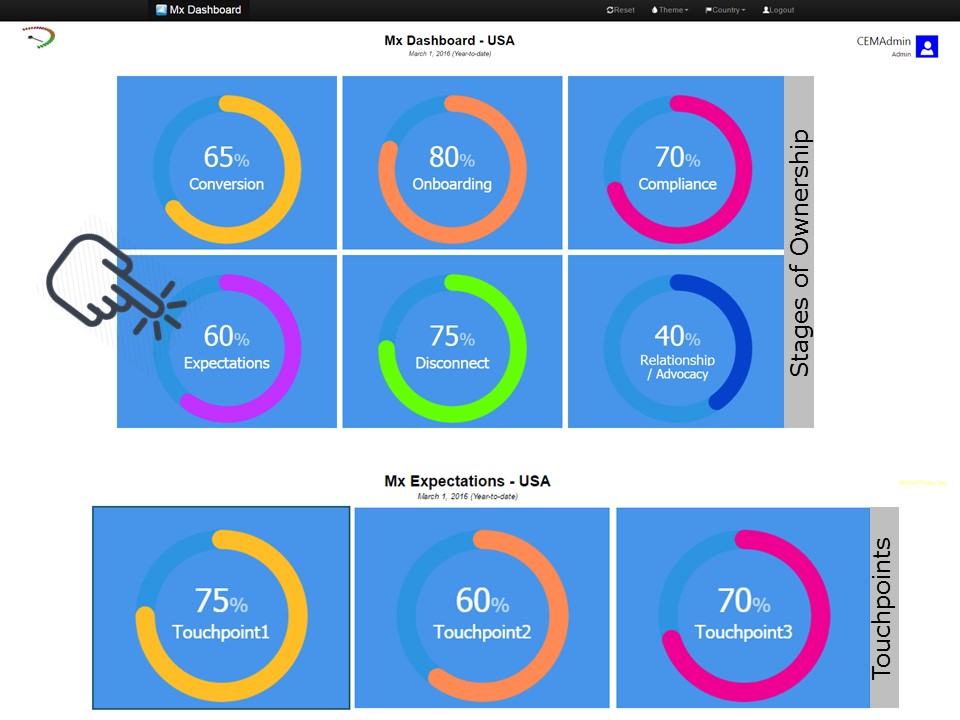 New CEM Framework
Loyalty is the outcome of the customer journey.  CEM programs should parallel the customer journey.
The brand or supplier organization earns the trust of its customers by delivering on its promises in customer experiences.  Advocacy can earn this trust and loyalty behavior.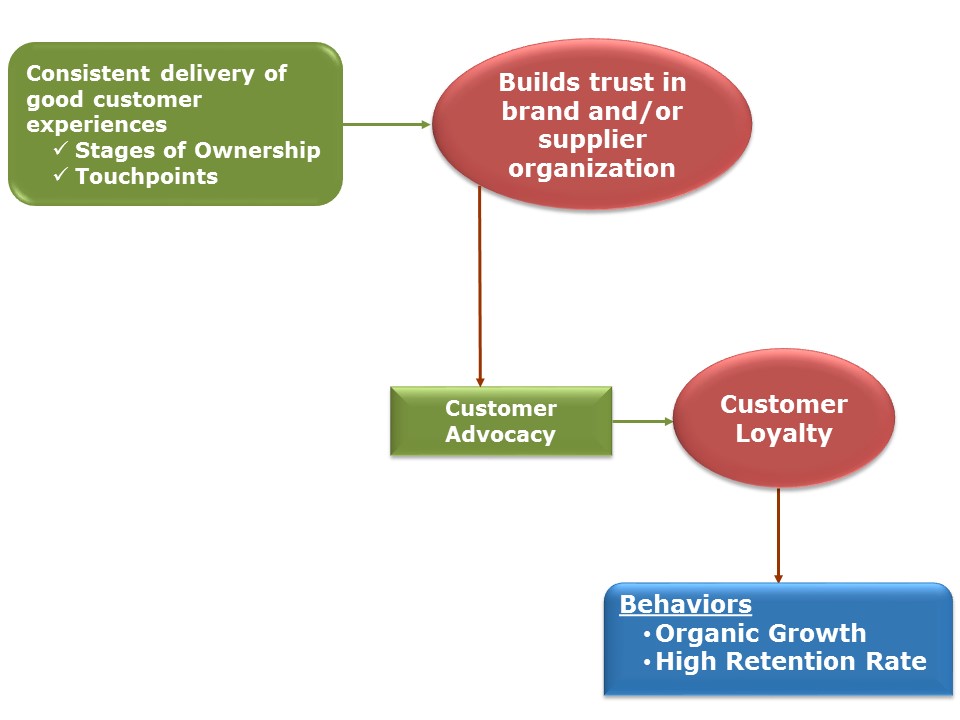 Customers Seek Different Values in Their Journey
Six stages are operationalized leading to Advocacy:
Conversion – Consultative selling based on customer needs
Onboarding – Process simplification and ease of product use
Compliance – Customer feeling valued based on fulfillment of brand promises
Expectations – Good servicing on all customer facing touchpoints
Disconnect – Problem handling and satisfactory resolution of problems
Relationship – Overall ownership experiences, value, brand innovations to encourage repurchase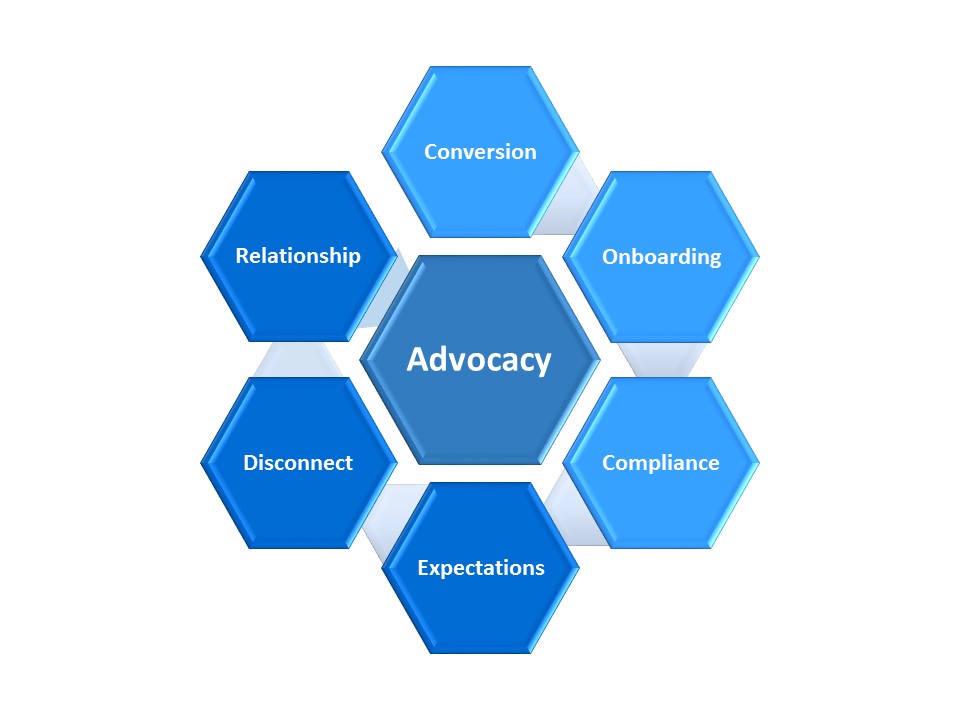 Do the six stages apply to all products and services?
Yes, but their importance may vary among products and services.  Customers seek different values in each stage.
What are the recommended metrics in each stage?
Satisfaction is a suitable metric in all stages.  Market Probe recommends Advocacy to measure the strength of the relationship.
How do existing CEM programs differ from this new framework?
The customer's experiences in purchases, onboarding and compliance are often not measured.
Most programs focus on customers who transact often.
The loyalty of customers who transact less frequently is equally important.
The new framework measures the journey of all customers.
Do these stages require different CEM modules?
Yes, Market Probe recommends short survey modules for each stage.  Some of these stages are event based while others are relationship based.
Why Does the New Approach Focus on Advocacy?
What is Advocacy?
Advocacy measures the strength of customer involvement with a brand or a supplier organization. In addition, Advocacy impacts customer loyalty.
Is Advocacy a customer level metric?
Yes. Traditional driver analysis can be used to deliver insights.
How is Advocacy measured?
Advocacy is the index of three questions: Future purchases; feelings toward brand and strong word of mouth in social media and other settings.
Customers can be classified into four groups based on their responses.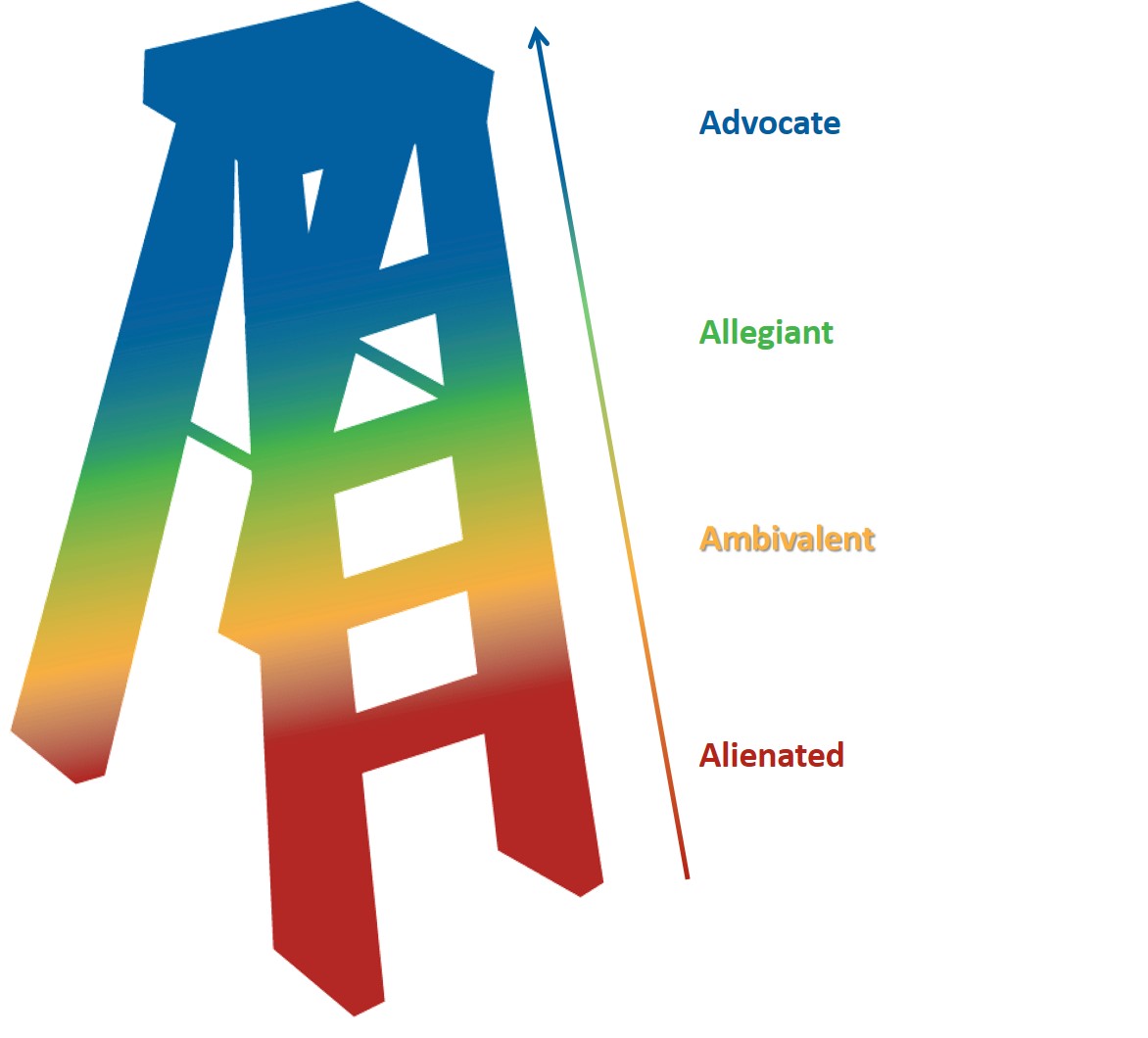 Impact of Advocacy
Customer Advocacy is the Most Desired State
"Advocacy, simply defined, occurs when customers select a sample supplier from among all those they might consider, giving the supplier the highest share of spend possible, and telling others about how positive the relationship is and how much value and benefit they derive from it. Advocates are the golden prize for any brand or supplier organization."
~Michael Lowenstein, The Customer Advocate and The Customer Saboteur~
Advocacy Drives Customer Loyalty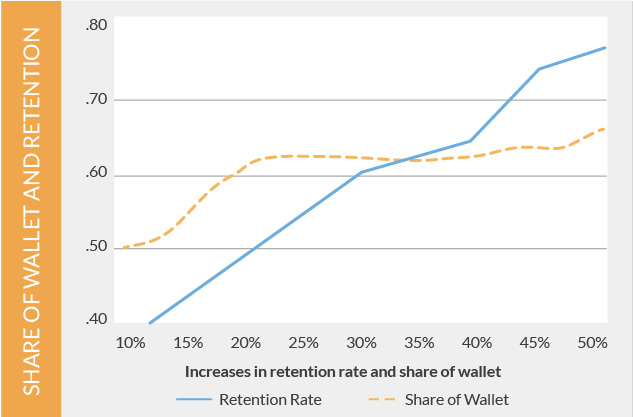 We Like the New Approach - How Easy is it to Get There?
Key steps to get there:
Define stages of the customer journey for your product/service.
Develop survey modules for each of the stages not covered in your current program.
Align customer sample from your CRM to each feedback module.
Monitor satisfaction in all stages and touchpoints.
Analyze feedback for consistent delivery of high quality customer experiences using dashboards.
Is the new approach appropriate for all products and services?
It is appropriate if you believe that building long-term customer relationships is critical to your business growth by earning a higher share of their life time purchases – treating customers as long-term assets.
We currently use a different metric in our CEM program. Can we continue to use it?
Yes. Advocacy can be an additional metric to test its impact on business performance. Satisfaction is the recommended metric for early modules.
Is the new framework amenable to a technology enabled solution?
Absolutely. The new framework can be operationally focused and takes advantage of digital media, hot alerts, daily reporting, analytics, etc.
What is the overall framework for deliverables?
Each engagement has operational and strategic deliverables. The operational framework shown here provides continuous decision support to all customer facing staff and operations managers. Strategic modules can be added to the engagement: Alert Management Systems; External Benchmarking; Linkage Modeling; Social Media; Sentiments; Text Analytics.