Market Probe's Patient Experience Solution for Hospitals & Medical Clinics
In an era of tightening cost constraints and increased patient input into their care, positive patient experiences are more important than ever.  Research has shown a direct link between patient experiences and a hospital's financial performance and occupancy.   More importantly, all aspects of the patient experience, from scheduling an appointment through discharge and after care, can ultimately affect a patient's likelihood to return to your facility and use the facility for multiple services.
CAHPS surveys are required of hospitals by government agencies.  Market Probe's Px solution is different.  It covers all patients; its feedback is timely and relevant; it can be customized; and it helps management to take immediate corrective action.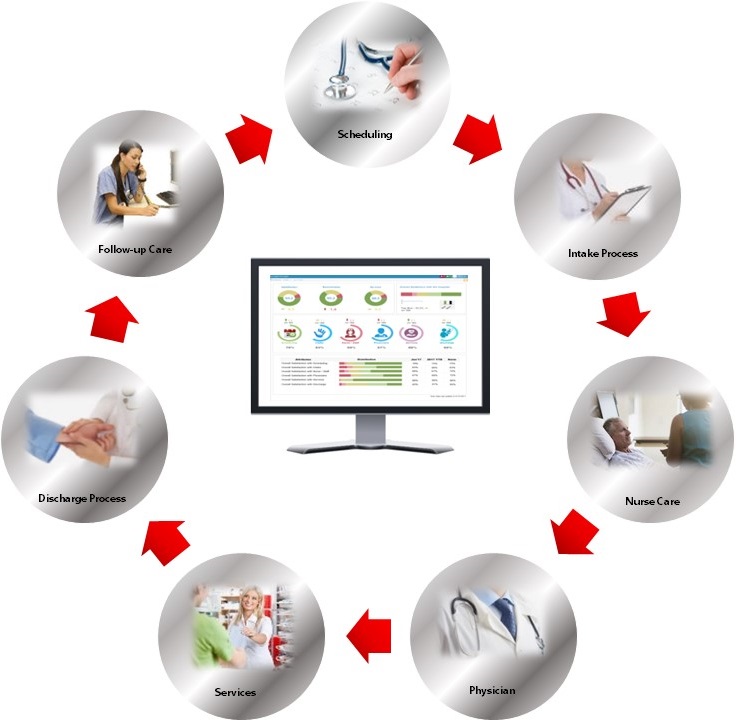 Features
HIPAA compliant
End-to-end solution
Seamless process demanding less hospital staff time
Use of digital solutions
Annual contracts with monthly updates of results
Accessible online reporting system
Benchmarks at no cost
Complex hierarchies for hospital systems can be accommodated
Patient insights for process improvements: key drivers; satisfaction versus dissatisfaction
Discounts for Hospital Systems
An Affordable Cost for Hospitals
(Annual Charges)
| Size | Less Than 100 Beds | 100 to 300 Beds | 301 to 500 Beds | Small Systems | Large Systems |
| --- | --- | --- | --- | --- | --- |
| Price Per Hospital | $1,900 | $3,900 | $4,900 | 15% Discount of total Price | Ask for Pricing |
| # of Surveys Sent | 2,000 | 10,000 | 18,000 | | |
For a topical outline of the survey, list of custom features, and preview of the dashboard, click here.
For more information, contact: Jordan Ellison 414-301-6357 or Px@marketprobe.com.